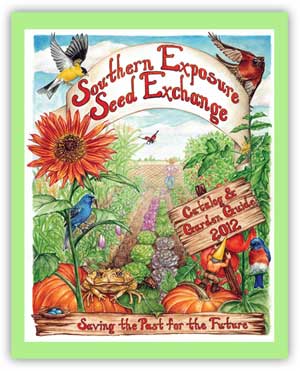 I was listening to a podcast of Margaret Roach (
awaytogarden.com
) yesterday and she was talking about reading her seed catalogues in January and making her seed orders for the spring. It got me thinking that I never receive seed catalogues anymore. I used to get tons of them, from Burpee, Park Seed, Harris Seeds, Wayside Gardens, and White Flower Farm, but I guess when I stopped ordering seeds many years ago they stopped sending them. I still plant some things from seed--zinnias, cosmos, larkspur, alyssum--but I usually just pick up packets of seeds at the nursery.
But as I was listening to Margaret talk, I remembered how much I enjoyed getting those catalogues and all the information they contained and getting some ideas for planting. You can learn a lot about a plant from the descriptions written in the catalogue. I also like seeing the new varieties of some of the flowers I plant, especially my fav, zinnias. So... I got online and ordered copies of catalogues from several nurseries, including
Burpee
,
White Flower Farm
, the
Southern Exposure Seed Exchange
(highly recommended by MR), and
Nichols Garden Nursery
. Several of the catalogues are online only now.
Other catalogues that she mentioned are
Fedco
Seeds
,
Kartuz Greenhouses
,
Renee's Garden
, and
Logees
. She also mentioned a website that sounded interesting for anyone growing begonias,
Brad's Begonia World
, and I will definitely be checking that one out.
So I am looking forward to reading my seed catalogues again and dreaming about my summer garden, hopefully in a comfy chair with a cup of tea and snow out the window.